New smartphone releases are coming thick and fast at the moment, and Huawei is hoping that its new mobiles will hold their own against the headline models from the likes of Sony, Nokia and LG.
Building on the design of the Huawei P9, the P10 and P10 Plus smartphones are on their way. There are a couple of differences between the two models, although both of them have dual rear-facing cameras.
Can Huawei compete with the host of other flagship smartphones we've spotted at MWC 2017? Keep scrolling for the details.
Best Buy smartphones – Android, iOS and Windows models tested
Huawei's new arrivals
Huawei P10
The 5.1-inch Huawei P10, just like the newly announced LG G6, has dual cameras on its back. Huawei's display on the P10 offers a Full-HD resolution (1,920×1,080) and, as a result, text, pictures and videos look nice and crisp. It's the follow up to last year's Huawei P9 and weighs in at 145g – around the same as its predecessor. It's protected by Gorilla Glass 5.
It has a smooth metal finish, which gives the device a premium feel. There's no denying that it looks like an iPhone from a distance, though. On the front of the device there's a fingerprint sensor in the home button that provides vibration feedback when you use it. It's not actually a physical button so it won't click, instead responding to touch.
The pair of cameras on the back of the Android Nougat-equipped P10 sit flush with the body of the phone, so it'll lie flat when you lay it down on a table. There's a 20-megapixel sensor and a 12-megapixel sensor. On the front there's an 8-megapixel camera.
The phone's powered by 4GB of Ram and has 64GB of internal storage, expandable up to 256GB. It has a 3,200mAh battery, but we'll have to get the P10 into our test lab before we can see how efficient it really is.
A UK price is yet to be confirmed, although we know that the gadget will cost €599 – around £510.
Huawei P10 Plus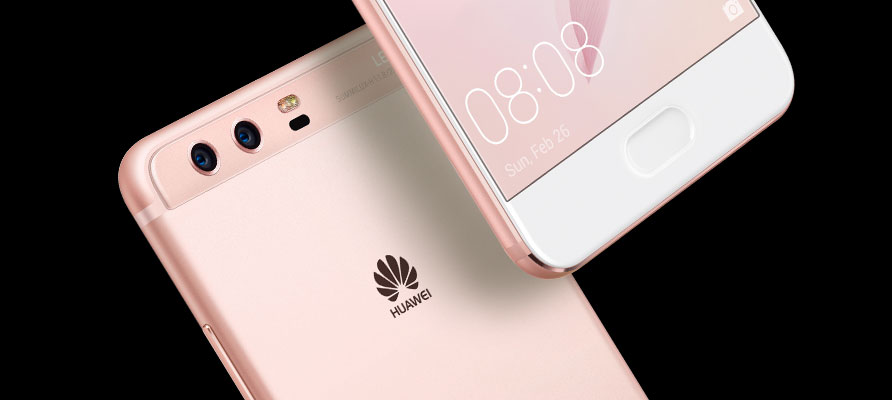 As the name suggests, the Huawei P10 Plus is bigger than its brother. It's the same story in terms of design, but the specs sheet is a little more impressive.
On the P10 Plus you'll find a 5.5-inch 2K display running at a resolution of 2,560×1,440, which means the screen is even sharper than the regular P10. Again, there are two cameras, but the snappers on the P10 Plus are better prepared to deal with low light thanks to Huawei's 'Pro' set-up. We'll have to wait for our camera tests to see just how big the difference is.
There's a larger 3,750mAh battery in the P10 Plus, along with 6GB of Ram and 128GB of storage. With that much Ram, the P10 really flies when you're opening apps and multitasking.
Other phones at MWC 2017
It's been an action-packed couple of days at MWC. We've already seen LG's brand new G6 smartphone, which has a whopping 5.7-inch display and is fully waterproof. Meanwhile, Nokia has unveiled the revamped Nokia 3310, boasting a battery standby that lasts 'up to a month'. And, yes, you can play Snake on it.
To see which smartphones we've already tested have performed best, head over to our smartphones reviews page. Alternatively, take a look at our guide on how to buy the best mobile for handy tips.