Which? Best Buy endorsement logo

This is our endorsement logo for products, and only products that score the highest in our lab tests can qualify. Our tests are 100% impartial and our lab testers are expert at testing products for the way people use them in real life, so consumers know they can choose the right product with confidence.
Which? Recommended Provider endorsement logo

This is our endorsement logo for services and their providers. We only endorse providers whose services have been assessed by large panels of customers with first-hand experience of the service, as well as by our experts who've measured each provider against the relevant, detailed and proven criteria we've laid down.
Which? Best Buy Taste Test endorsement logo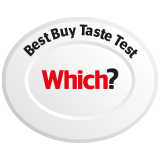 This endorsement logo is for food and drink products that top the taste tests with panels of experts that we've assembled according to their extensive combined experience of the relevant food or drink category we're testing.
The Which? Awards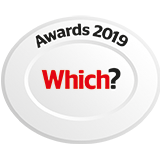 The annual Which? Awards endorse brands, companies and individuals that go above and beyond to champion consumers. Winners get to use our Which? Awards endorsement logo across their marketing materials for 12 months for free.
Find out more about the Which? Awards.
Find out more about the rigorous methods we use to test products and services
Find out more about the Which? brand and our endorsements