Which Samsung Galaxy tablet should I buy?
By Michael Passingham
We take you through Samsung's current range of Galaxy Tab models to help you find the best fit for your budget and lifestyle. Whether it's the top-end Tab S4 or the budget Tab A 7, we have you covered.
Put us to the test
Our Test Labs compare features and prices on a range of products. Try Which? to unlock our reviews. You'll instantly be able to compare our test scores, so you can make sure you don't get stuck with a Don't Buy.
There's a wide variety of Samsung tablets on the market right now, all made in different years, sold at different prices and for completely different types of buyers. In other words, if you're here to get clarity you're definitely not alone.
In this article:
The biggest confusion around Samsung's range is that while it has a large number of products, only a select few are actually recent. This means that some of them, while displayed alongside the latest models, can be up to three years older.
Its current range dates back to 2015:
2018: Samsung Galaxy Tab A 10.5, Tab S4
2017: Samsung Galaxy Tab S3
2016: Samsung Galaxy Tab A 7, Galaxy Tab A 10.1
2015: Samsung Galaxy Tab E, Galaxy Tab S2
Not only that, but it's not even clear what kind of device you're getting purely based on the letters in the name. Galaxy A, for example, can mean both budget tablets from 2016 starting at £100 and a mid-range model from 2018 costing nearly £300. All the Tab S models are at least obviously premium, while there's only one Tab E model right now.
The table below takes you through the company's range, and logged-in members will be able to access full scores to find out how each product did in our tests. Sign up to become a member for full access to all our reviews.
Premium Samsung tablets
Samsung

Galaxy Tab S4

This is a high-end Samsung tablet designed for both watching videos and getting work done. It comes with a stylus and you can also buy a separate keyboard case that turns it into a small, lightweight laptop. Read our review to find out if it's worth the cash.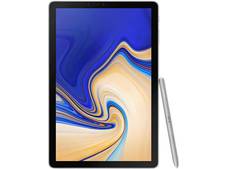 Samsung

Galaxy Tab A 10.5

This mid-range Samsung tablet is a tempting alternative to the Apple iPad. If you don't want to splash money on the Galaxy Tab S4, this mid-range model could fit the bill. Read our full review for more.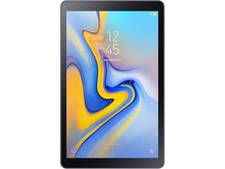 Samsung

Galaxy Book 10.6-inch

The only Samsung Windows tablet on this list, the Galaxy Book could be a good-value alternative to the Galaxy Tab S4 for those who don't want to spend as much, or simply prefer Windows 10. Find out if it's a worthy alternative in our review.
Cheap Samsung tablets
Samsung

Galaxy Tab A 7

This 2016 vintage Samsung tablet is still on sale at a bargain price. With a lightweight 7-inch design that's easy to hold in one hand, it could be ideal for ebooks and iPlayer. However, there are plenty of rivals to this model, so is it still worth buying? Our review reveals all.
Samsung

Galaxy Tab E

This tablet is unusually cheap for a Samsung, with a 10-inch screen coming in at a very low price. Our review reveals how it scored in our 2015 test, and whether it's still a good choice in 2018.
Samsung tablets that have been superseded
Samsung

Galaxy Tab S3

Only released in 2017, the Samsung Galaxy Tab S3 is still found for a similar price to the new Galaxy Tab S4. But is it worth buying at a discount or should you splash out on something better? Read our review to find out.
Samsung

Galaxy Tab S2 8

The Samsung Galaxy Tab S2 was a premium tablet in 2015, but does that still add up to a good buy in 2018? Our updated review finds out.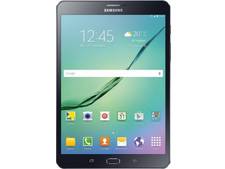 Samsung Galaxy Tabs vs Apple iPads 
Samsung and Apple have been nip-and-tuck ever since we first tested a Samsung tablet in 2012, as the graph below shows. While other tablet brands have brought the average down, Samsung and Apple have stuck (mostly) to a strict diet of well-made tablets that are just slightly more expensive than their other rivals.
In 2018, the Galaxy Tab S4 undercuts the 10.5-inch iPad Pro by around £100, and looks even better value when you factor in the extra cost of a keyboard and Apple Pencil on the iPad Pro.
Similarly, the Galaxy Tab A 10.5 is priced around the same as a regular iPad. You get more screen for your money, which makes it heavier and a little more unwieldy, but also gives it the potential to deliver better picture and sound quality.
The only consideration you should make is whether you'll prefer a tablet running the Android operating system instead of iOS. If you have an iPhone, for example, you might find an iPad more useful, since iPads and iPhones work together, letting you keep your apps, files and messages synchronised across devices.