We recognise businesses that have achieved positive change and deliver excellent products and services.
The Which? Awards are an independent endorsement, judged by our rigorous research and testing experts. There are award categories across a wide range of sectors, from retailers to cars, banks and home appliances.
This year we hosted the ceremony at One Marylebone on June 20th. You can see the winners here.
Your Consumer Champion 2019
About the new award
Which? has given businesses the opportunity to submit nominations to the Which? Awards with the introduction of a brand new category Your Consumer Champion. The award recognises individuals who have done something in the last 12 months in a business capacity that makes an outstanding contribution to improving the lives of consumers to show positive changes, big or small, have the power to make an impact.
We asked businesses to nominate a colleague who has gone above and beyond for their customers. Whether it's extraordinary customer service, a creative new idea or a challenge to the status quo. As well as a £300 voucher and a prestigious Which? award the winner will be invited to join a Which? Awards alumni network and receive a coaching session with a consumer expert to help champion them and their award-winning idea.
Our winner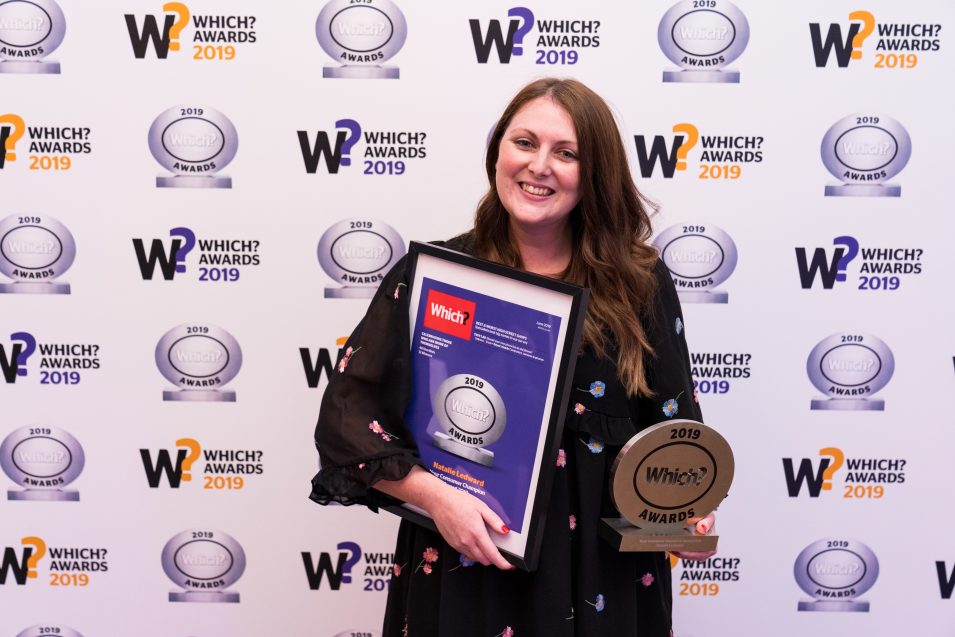 Natalie Ledward, Vulnerable Customer Specialist, Monzo
Natalie won the first Which? 'Your Consumer Champion' award for her work to create a gambling block to protect vulnerable customers. Natalie listened to consumers and took the initiative to develop a completely new concept to help some of the bank's most vulnerable customers. The block has not only had a direct impact for the 100,000 Monzo customers who now use it, but has also had a profound impact on the financial industry as a whole - with other banks now following suit and developing their own blockers. Congratulations Natalie!
If you have any questions about the 2020 event, please contact whichawards@which.co.uk.
You can view a round-up of last year's winners here.