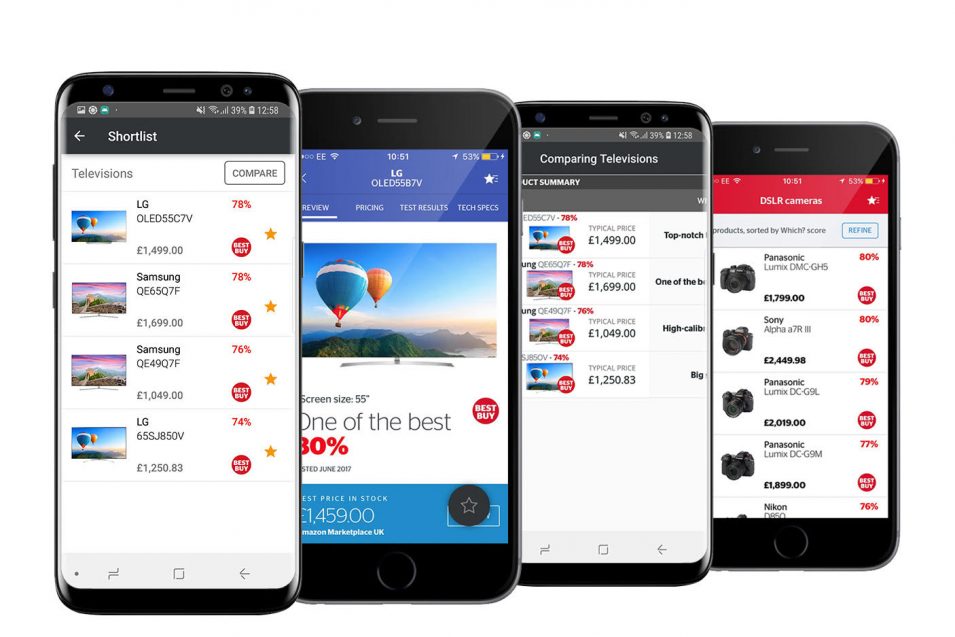 Available exclusively to Which? Members
Sort and filter products by price, score, Best Buys and Don't Buys and a range of other criteria
See the latest price, availability and retailer information
Create a shortlist of products you're considering
Compare product features in a grid and eliminate products from your shortlist
What our users say:
"Intuitive and informative"

"All you need when you are out shopping. Saved me from casting a lot of money on poorly performing branded products by letting me know that you can get even better quality and performance for less"

"Really easy to get up-to-date with product options and features, set your own criteria and research which of the myriad of models should be on your shortlist"
Available to download from the App Store or get it on Google Play.