It's been 30 years since GIFs debuted on the internet and since then they have, for better or worse, transformed the way people communicate online. Endlessly looping frames now dominate online interactions from Facebook, to Wikipedia and even Which?'s own Twitter accounts.
History of the GIF
In the beginning, the internet was bland, monochrome and slow. Most people navigated the net through online service providers' text-based interfaces and when a rare image was present, they were in the older RLE format.
RLE compressed black and white images into smaller files that were more manageable for slower modems. Clearly, if the internet was going to take off when opened to the public in 1990, something had to change.
The Graphics Interchange Format, or GIF, actually predates public access to the internet. It was created as a replacement to the RLE format in 1987 by Steve Wilhite, then a software writer at US online service firm CompuServe.
The first release, known as 87a, allowed for static, colour images. The second release in 1989, called 89a, allowed for animation delays, letting users merge photos into rudimentary videos, with transparent backgrounds if they so wished. But when the internet went public, it was still black and white for most people.
Due to GIFs' smaller file size, as well as improved hardware made available to the public and CompuServe's dominant position in the online service provider market, they would become almost the de facto standard for online image formats.
Find out more: the best broadband providers of 2017.
Sadly, not even Wilhite remembers exactly what the first GIF was. In an interview with news site Daily Dot he said: 'I think the first GIF was a picture of a plane. It was a long time ago.'
But, the endlessly repeating images we know today wouldn't emerge until 1995 when web browser Netscape Navigator 2.0 added the ability for GIFs to loop.
In 2013, the GIF world was transformed again when Alex Chung and Jace Cooke founded Giphy, an online search engine and repository for GIFs. By 2016, Giphy had 100 million daily active users and served over a billion GIFs every day.
Another milestone came in 2015 when Facebook added GIF support, meaning that the social network's users could post and view the looping images. And now in 2017, on the 30th anniversary of Steve Wilhite's invention, GIFs are everywhere. They're used for humour, as reactions to situations and sometimes just on their own merit.
Seven great GIFs
The most popular GIF of 2016, which has been viewed more than 100 million times on Giphy, was the below cartoon showing Barack Obama doing a mic drop. It's the perfect thing for punctuating a final response with a little extra flair.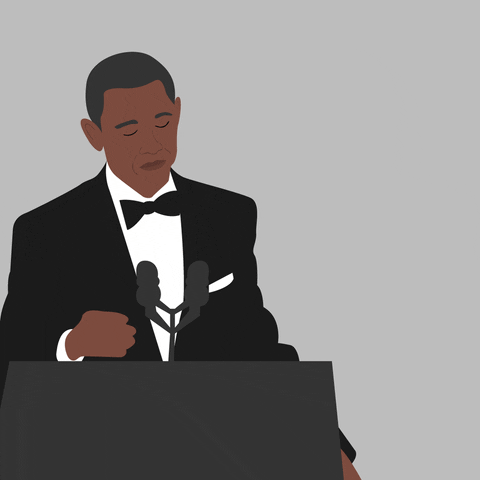 Flash the Sloth's unbridled (and hilariously slow) expression of happiness from the trailer for Disney's Zootopia is another online favourite…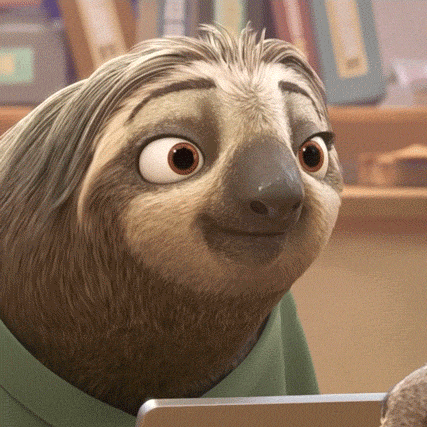 Wee-Bey, a character from HBO's TV series The Wire, spawned new life beyond the show in this widely shared snippet. Ideal for those "you didn't just say that" moments.
Finding the conversation a little boring with someone? A furry feline's exhausted droop speaks volumes.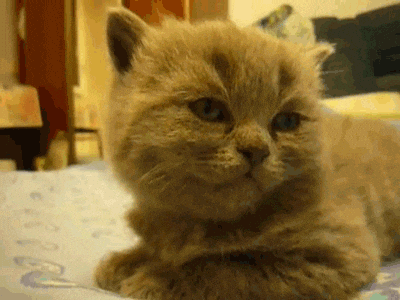 Or if you're not an animal lover, there are plenty of ways you can express your apathy.
Your bewilderment.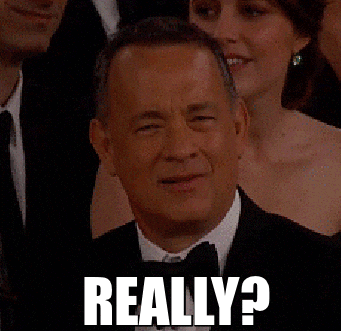 Or just how excited you are.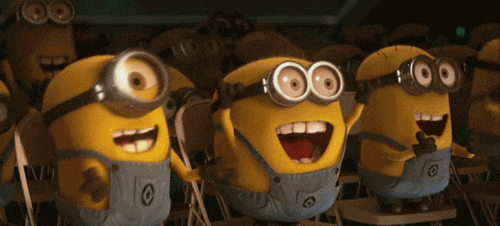 How to make and send a GIF
There are lots of free apps for iOS and Android phones that make it a doddle to create your own GIFs. Some, like the creatively titled "Gif Maker" for iOS will let you create GIFs from images and videos stored on your phone and record live GIFs using the front or rear camera. Some features are restricted to premium users, but you probably won't need them.
Giphy has its own apps for iOS and Android phones. You can film GIFs live, or dip back into the photos and videos saved on your phone and convert them to GIFs, then share them to any of your personal social media channels, or upload them straight to Giphy's database.
Giphy also has a handy YouTube-to-GIF converter. All you need to do is enter the video URL, choose a start and end time and Giphy does the rest. Here's one we made of a Which? car expert testing out the rear legroom in a Ford Fiesta. Multiplatform messaging app Whatsapp gives you the choice of GIF or regular video when you record something in the app, and once you've sent it to a chat you can save it directly to your phone.
You can also choose from Giphy's extensive collection while in the chat: tap the plus sign, head to 'photo & video library' and tap 'GIF' in the bottom left corner when presented with your photo library, and you'll find everything Giphy has to offer.
Facebook Messenger will also let you search for GIFs while in a chat. Simply tap the 'GIF' button found in the bar above the chat field and you will be greeted with a load to choose from.
But if downloading an app seems like too much hassle, you'll be pleased to hear that you can make GIFs without diving into your app store.
Samsung's Galaxy S8 has a built-in GIF maker in its Edge panel. It works like the Snipping Tool on a Windows PC, allowing you to capture whatever is on the S8's screen and convert it to a GIF.
Most messaging apps and social networks will support GIFs: Apple's iMessage, Android's Messages and Google Hangouts all let you send and receive GIFs that begin playing automatically. You'll probably need a speedy phone with a good amount of storage to download the GIFs, so make sure you've got a Best Buy.
The file needs to be downloaded properly before you've sent it, otherwise you might end up with a static image. You'll also need a generous data plan to send it – find out which mobile network is right for you.